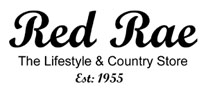 FREE UK &
WORLDWIDE DELIVERY
|
RECEIVE 10% OFF YOUR ORDER
QUOTE REDRAEORDER IN BASKET
|

---
Aigle Men's Coats

Sale Items
Jackets and Coats
Fleeces and Knitwear
Shirts
Summer Range
Trousers and Shorts
Wellington Boots
Walking Boots
Accessories

Aigle Ladies's Coats

Jackets and Coats
Shirts
Summer Range
Trousers & Shorts
Wellington Boots
Walking Boots

Aigle Childs Wear

Childs Wellingtons
Childs Coats

The duck down range of coats in the ladies have surpassed themselves year after year, and are sold because of there quality, style. finesse, fit, and consistent high quality production, and not so much on massive marketing and blind high fashion trends, and make you feel pleased with your purchase because of the years of good service your product will give you.

The mens range reaches out from everyday living in the town and city and right through to country living, offering you breathable and shower proof and waterproof garments to protect you whatever the weather presents to us during our daily lives.

And it is because of this we are proud to stock and sell Aigle clothing to our customers with the knowing, that it will give them years of valuable service.