The Winter Utility Wax Jacket is a functional and versatile winter coat with a smart appearance.

This robust menís wax jacket is made with a mediumweight waxed cotton outer and an insulating quilted lining, offering superb protection from the elements. Its two-way zip and stud-close storm fly keep driving wind and rain at bay, fastening through to a high funnel collar thatís lined in corduroy for a super-soft feel against the skin. Quilted shoulder patches enhance durability and add a touch of textural contrast, while four utility-style outer pockets provide plenty of space to keep essential items close by.
6oz Sylkoil, 100% Waxed Cotton outer
2oz Nylon, 100% Polyamide 2" Boxed quilt 70gm 100% Polyester wadding
100% Polyester inner Drip strip, Un-quilted & 100% Cotton on inner pocket
30.5" - 29" | 74.2cm - 77.8cm
Authorised Barbour Clothing Stockists

RECEIVE

10% OFF YOUR ORDER QUOTE REDRAEORDER IN BASKET

| | | |
| --- | --- | --- |
| | | |

Red Rae Town & Country has been proudly selling and been a stockist of Barbour Clothing since 1975 and providing our customers with a high quality brand with its timeless styles to suit every customers needs for the country and working in the city.
Each season Barbour bring out new styles to bring your wardrobe to life for every season,
to stand out in the crowd and feel your wearing something timeless and special.
Barbour was established in 1894, and from being known for specialising in wax cotton coats, expanded their skills and has become an iconic family known brand, spreading its name across the globe. and it is its success globally, that has made Barbour a known brand all over the world.
J Barbour & Sons still and remains a family owned company, and now a 4th generation has taken the helm to bring you exciting new styles. With three Royal Warrants, it simply epitomises the quality of their products. So whether you live in the city or live in a rural environment.
Barbour Clothing will give you a proud sense of dress code.
---
RECEIVE

10% OFF YOUR ORDER QUOTE REDRAEORDER IN BASKET






Barbour Mens Shorelark
Quilted Jacket Black
Barbour Mens Shorelark
Quilted Jacket Olive
Barbour Mens Shorelark
Quilted Jacket Navy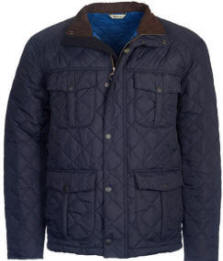 Barbour Mens Shovelar
Quilted Jacket Olive
Barbour Shovelar
Quilted Jacket - Black
Barbour Shovelar
Quilted Jacket - Navy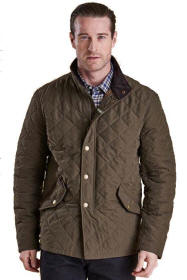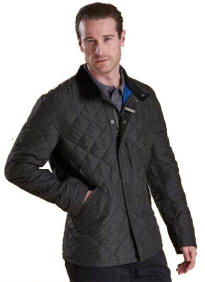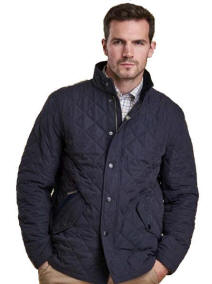 Barbour Mens Powell
Quilted Jacket - Black
Barbour Mens Powell
Quilted Jacket - Olive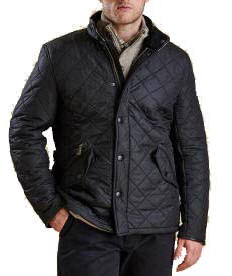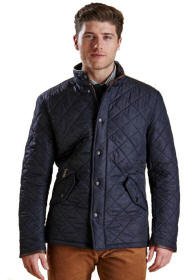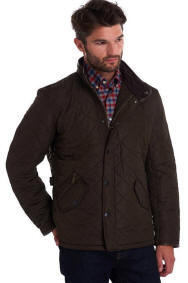 Barbour Thornproof Tarras
Barbour Wax Leather Briefcase
Barbour Wax Leather Tarras Canvas Bag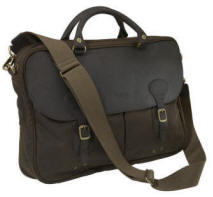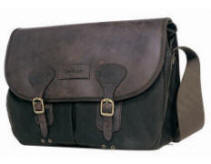 Barbour Mens Powell
Quilted Jacket - Black
Barbour Mens Powell
Quilted Jacket - Olive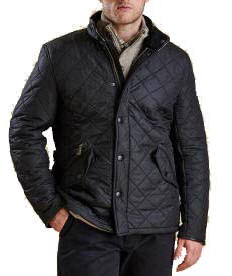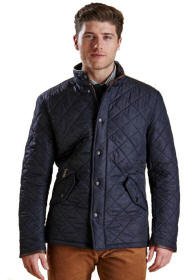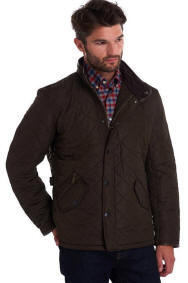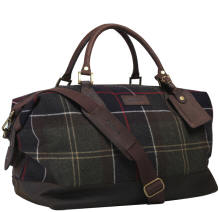 Barbour Mens Powell
Quilted Jacket - Mid Blue
Barbour Mens Waxed
Prestbury Jacket - Olive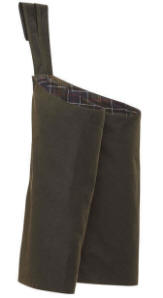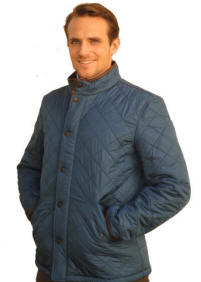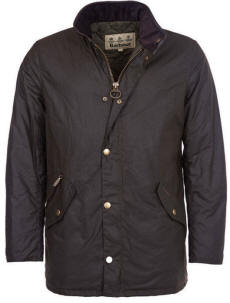 Barbour Mens Waxed
Prestbury Jacket - Rustic
Barbour Mens Waxed
Prestbury Jacket - Navy
Barbour Mens Waxed
Prestbury Jacket - Olive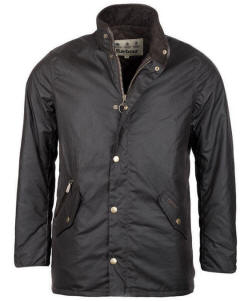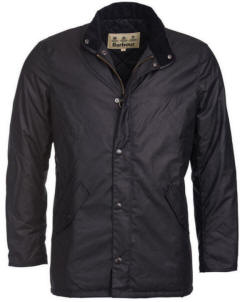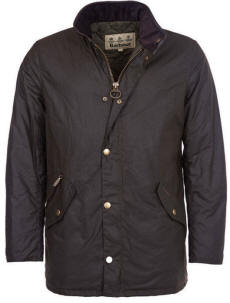 Barbour Womens Epler Waterproof
Breathable Jacket Seaweed
Barbour Womens Cheviot Waterproof
Breathable Jacket Navy
Barbour Womens
Catherine Wax Jacket Navy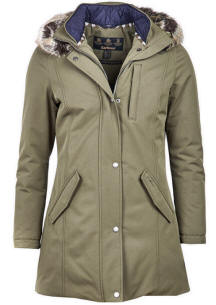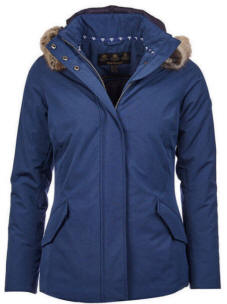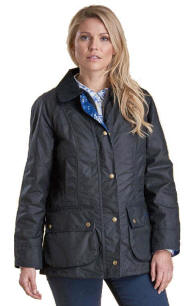 Barbour Womens
Susannah Wax Jacket Olive
Barbour Womens Haven Quilt
Coat Black
Barbour Womens Epler Waterproof
Breathable Jacket Navy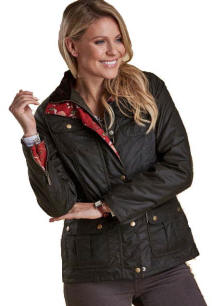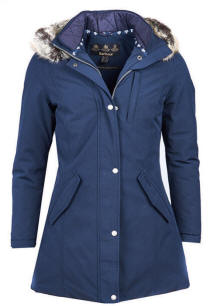 Barbour Mens Waxed
Corbridge Jacket - Olive
Barbour Mens Waxed


Corbridge

Jacket - Black
Barbour Corbridge
Wax Jacket - Rustic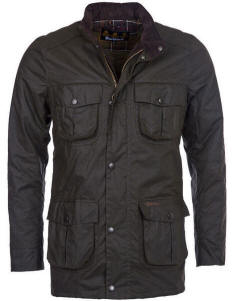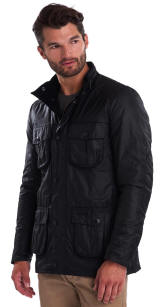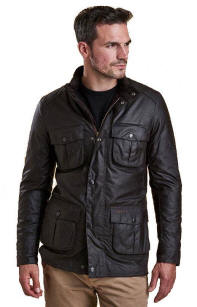 Barbour Mens Lybster
Quilt Jacket - Navy
Barbour Womens Haslingden
Waterproof Jacket Black
Barbour Womens Convey
Waterproof Jacket Navy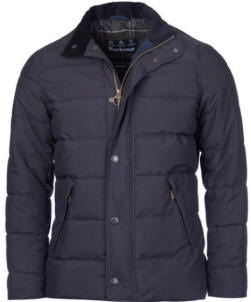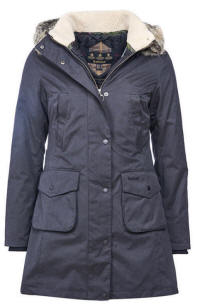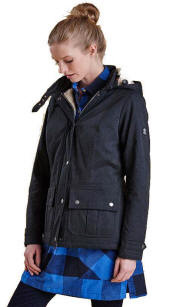 Barbour Roe
Classic Fit Shirt Olive
Barbour Mens Country
Gingham Shirt Navy
Barbour Theo Tailored
Fit Shirt Navy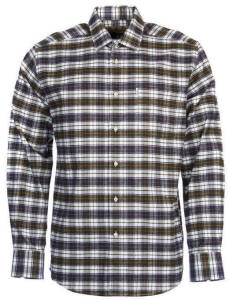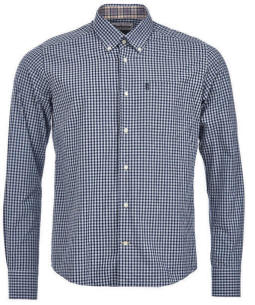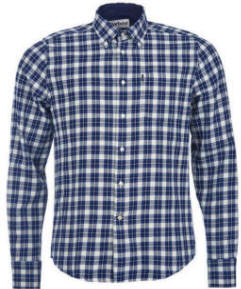 Barbour Mens
Rowlock Quilt Jacket - Navy
Barbour Womens
Ikley Quilt Jacket Navy
Barbour Womens Haslingden
Waterproof Jacket Navy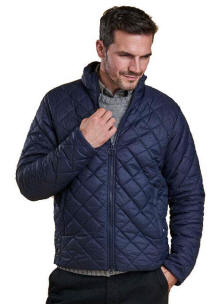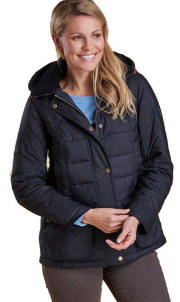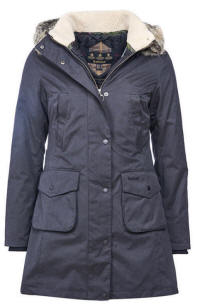 Barbour Womens Lundry
Quilt Jacket Black
Barbour Womens
Lundry Quilt Jacket Mink
Barbour Mens
Leven Quilt Jacket - Navy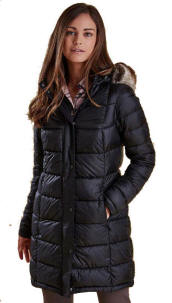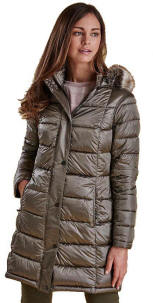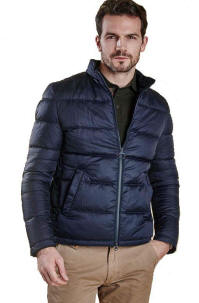 Barbour Mens Chelsea
Quilt Jacket - Navy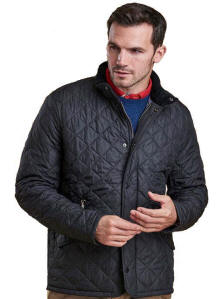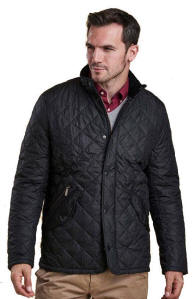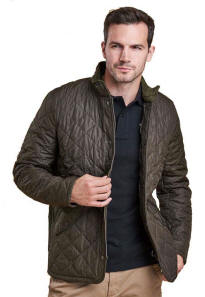 Barbour Womens
Parceval Wax Jacket - Sage
Barbour Womens
Beadnell Wax Jacket Rustic
Barbour Womens Montrose
Quilted Jacket - Black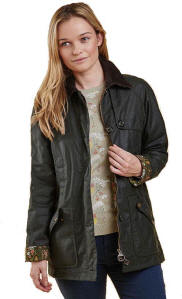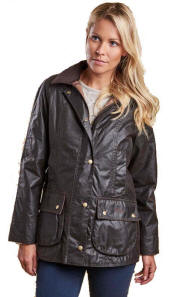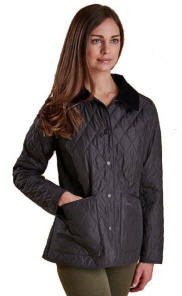 Barbour Womens
Beadnell Wax Jacket Black
Barbour Womens
Beadnell Wax Jacket Rustic
Barbour Womens Outlaw
Waterproof Jacket Navy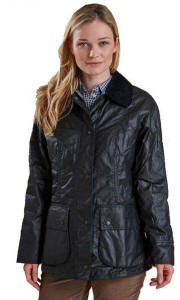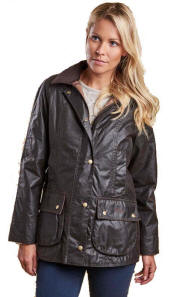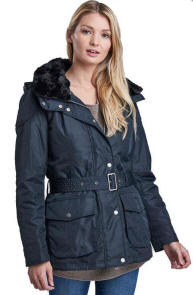 Barbour Womens
Beadnell Wax Jacket Navy
Barbour Womens
Beadnell Wax Jacket Sage
Barbour Womens Outlaw
Waterproof Jacket Black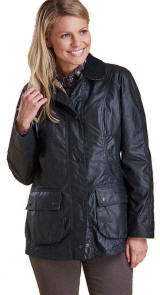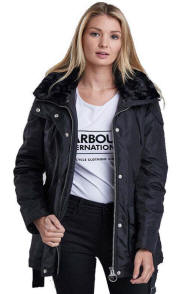 Barbour Mens Bardon
Quilt Jacket - Navy
Barbour Mens Bardon
Quilt Jacket - Black
Barbour Womens
Ikley Quilted Jacket Navy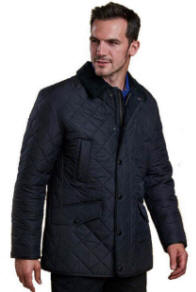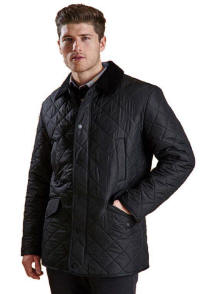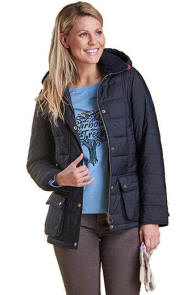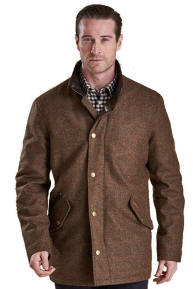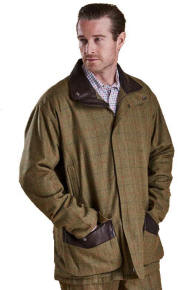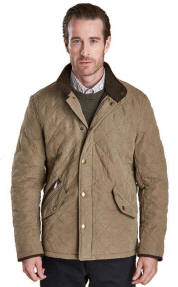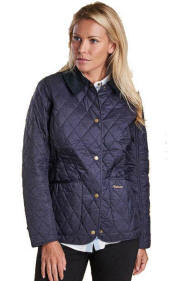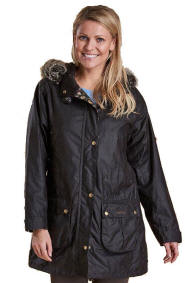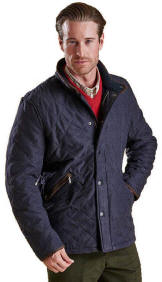 Barbour Waxed Cotton
Holdall - Navy UBA0017NY91
Barbour Summer
Fortnum Quilted Jacket Navy
Barbour Mens Dotterel
Wool Jacket Olive/Red/Yellow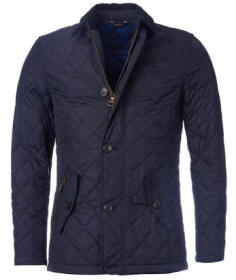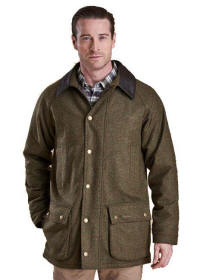 Barbour Mens Powell
Quilted Jacket - Black
Barbour Mens Powell
Quilted Jacket - Olive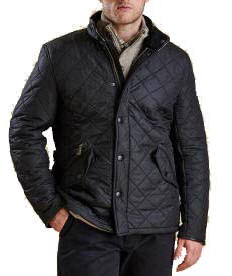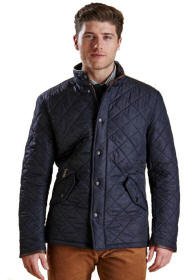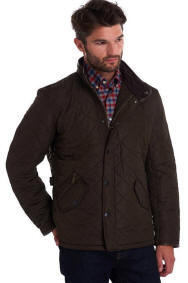 Barbour Mens Powell
Quilted Jacket - Mid Blue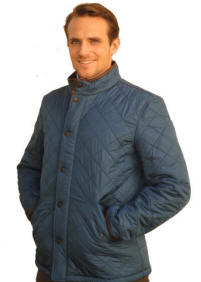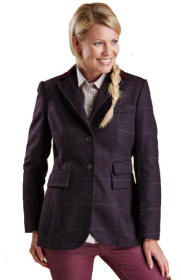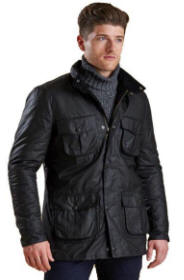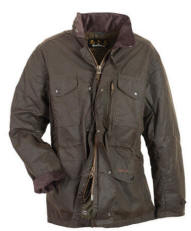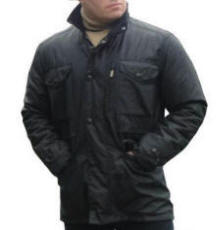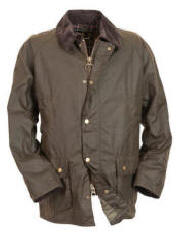 Womens Barbour Outlaw
Waterproof Jacket - Navy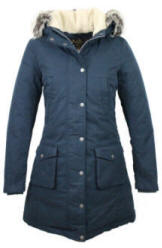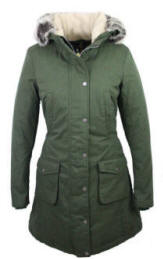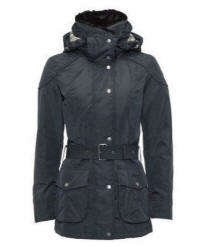 | | | |
| --- | --- | --- |
| | | |
| | | |
| | | |
| | | |
| | | |
| | | |
| | | |
| --- | --- | --- |
| | | |
| | | |
| | | |
| | | |
| | | |
| | | |
| | | |
| --- | --- | --- |
| | | |
| | | |
| | | |
| | | |
| | | |
| | | |
| | | |
| --- | --- | --- |
| | | |
| | | |
| | | |
| | | |
| | | |
| | | |
| | | |
| --- | --- | --- |
| | | |
| | | |
| | | |
| | | |
| | | |
| | | |
| | | |
| --- | --- | --- |
| | | |
| | | |
| | | |
| | | |
| | | |
| | | |
| | | |
| --- | --- | --- |
| | | |
| | | |
| | | |
| | | |
| | | |
| | | |
| | | |
| --- | --- | --- |
| | | |
| | | |
| | | |
| | | |
| | | |
| | | |
| | | |
| --- | --- | --- |
| | | |
| | | |
| | | |
| | | |
| | | |
| | | |
| | | |
| --- | --- | --- |
| | | |
| | | |
| | | |
| | | |
| | | |
| | | |
| | | |
| --- | --- | --- |
| | | |
| | | |
| | | |
| | | |
| | | |
| | | |
| | | |
| --- | --- | --- |
| | | |
| | | |
| | | |
| | | |
| | | |
| | | |
Barbour Mens Waxed
Prestbury Jacket - Olive
Barbour Mens Waxed
Winter Durham Jacket - Olive

Barbour Mens Waxed
Bushman Jacket - Brown
| | | |
| --- | --- | --- |
| | | |
| | | |
| | | |
| | | |
| | | |
| | | |
| | | |
| --- | --- | --- |
| | | |
| | | |
| | | |
| | | |
| | | |
| | | |
| | | |
| --- | --- | --- |
| | | |
| | | |
| | | |
| | | |
| | | |
| | | |
| | | |
| --- | --- | --- |
| | | |
| | | Barbour Leather Laird Tarras Bag |
| | | |
| | | |
| | | |
| | | |
| | | |
| --- | --- | --- |
| | | |
| | | |
| | | |
| --- | --- | --- |
| | | |
| | | |
| | | |
| | | |
| --- | --- | --- |
| | | |
| | | |
| | | |
| | | |
| --- | --- | --- |
| | | |
| | | |
| | | |
| | | |
---

---

---

Barbour Ladies Olive
Morris Utility Waxed Jacket

Barbour Ladies Wax
Utility Jacket

Womens Barbour Calgary
Waxed Jacket.

---

---

---

Barbour Ladies Winter Force
Waxed Parka Jacket

Barbour Ladies Pacific Jacket

Barbour Ladies Olive
Morris Wax Utility Jacket NEW







---

---

---

Barbour Pennine
Ladies Quilt Coat Navy
| | | |
| --- | --- | --- |
| --- | --- | --- |
| | | |
| | | |
| | | |
| --- | --- | --- |
| | | |
| | | |
| | | |
| --- | --- | --- |
| | | |
| | | |
| | | |
| --- | --- | --- |
| | | |
| | | |
| | | |
| --- | --- | --- |
| | | |
| | | |
| | | |
| --- | --- | --- |
Barbour Travel Explorer
Limited Edition 2013

Barbour Brown Leather Travel Explorer Bag

Barbour
Waxed Cotton Holdall

---

---

---

Barbour Black Leather Travel Explorer Bag

---

---

---

Barbour Tarras Canvas Bag

Barbour Wax Leather Tarras Canvas Bag

Barbour Leather Wash Bag

---

---

---

Barbour Thornproof Tarras

Barbour Wax Leather Briefcase

Barbour Mini
Liberty Rose Beaufort Bag

---

---

---




---

---

---




---

---

---




---

---

---

Barbour Brown Leather Travel Explorer Bag

Barbour Waxed Cotton Holdall




Barbour Leather Laird Tarras Bag

Barbour Travel Explorer
Limited Edition 2012
Barbour Ladies Pacific Jacket

---

---

---

Womens Barbour Redesdale
Waterproof Jacket - Olive




---

---

---

---

---

---
Barbour Mens Tyne
Crew Neck Sweater Olive

Barbour Mens Tyne
Crew Neck Sweater Navy

Barbour Mens
Rope Crew Sweater Navy

---

---

---
Barbour Mens
Rope Crew Sweater Seaweed

Barbour Mens Kirkham Cable
Button Thru Cardigan - Seaweed

Barbour Mens
Rope Crew Sweater

---

---

---
Barbour Mens Kirkham
Half Button Sweater - Barley

---

---

---

---

---

---

Barbour Ladies Kellas Sweater - Pearl

---

---

---
---